Julia Cancilla
October 10th, 2023
Model Brooklinn Khoury Prepares for Lip Tattoo Amid Reconstruction Journey
"It will bring this whole lip to life"
24-year-old model and skateboarder Brooklinn Khoury's life changed forever after a pitbull attack in November of 2020. The dog bit off her upper lip and part of her nose, severely changing her appearance and creating a long road to recovery. Through the years, she has shared her journey on social media and has documented all of her reconstructive surgeries. Now, she's finally ready to get her lip tattooed.
View this post on Instagram

In November of 2021, Khoury had her first reconstructive surgery: a 20-hour procedure that reportedly cost $400,000. Her surgeon, Dr. Nicholas Do, created a skin graft from her forearm to replace the skin on her upper lip. Back in March of this year, she posted a video celebrating having an official lining on her top lip after her seventh and final surgery. She then tried on different colored lipsticks to see what she looked like. In the caption of the post, she wrote, "Getting my lip tattooed will be one of the last steps. It's definitely going to take some getting used to, but I am so excited for it."
View this post on Instagram

On October 8th of 2023, Khoury posted an Instagram reel documenting her visit to Studio Sashiko, a Los Angeles tattoo shop known for cosmetic and restorative tattooing. She was joined by her surgeon as well as her girlfriend, Chloé Lukasiak.
In the video, Khoury went to the consultation and tested possible colors for the lip tattoo. The goal is for her reconstructed top lip to match her bottom lip.
View this post on Instagram
Khoury captioned the post: "I had a consultation today, and I know it will bring this whole lip to life! I'm so blessed and excited for the next stage of the process. I don't know who needs to hear this but remember to take one day at a time, life throws crazy things at you that might seem impossible to get through, but I promise you can and you will. Life is crazy, but it's beautiful."
Editor's Picks
Culture
"Find something safe to play with, because it's not me."
Celebrities
Paul Wall and Termanology are as refreshing and real as their music.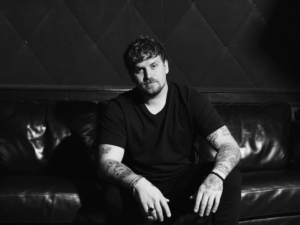 Celebrities
Levi Hummon delves into the intimate intersection of music, personal growth and body art.
More From Blog